Do your kids love oatmeal as much as mine do?  Fresh berry oatmeal or oatmeal with fruit preserves is even better, right?  Make a Valentines Day breakfast for your kids that they will love to eat!
Oatmeal is one of the best breakfasts for kids.  It keeps them full and has more protein than other grain-based breakfasts.  It's something to feel good about feeding the kids.  What's better, if you top it with some organic berry preserves (such as Costco brand), the kids will love you forever!

Step 1: Prepare Oatmeal and Strawberries
Cook oatmeal as directed and place into a bowl.
To create heart strawberries, slice strawberries in half from top to bottom so they lay flat.  Then, carefully slice a small "V" into the top center to look like a heart.  Use the little fruit hearts as a garnish to your dish.
Step 2: Create Jam Heart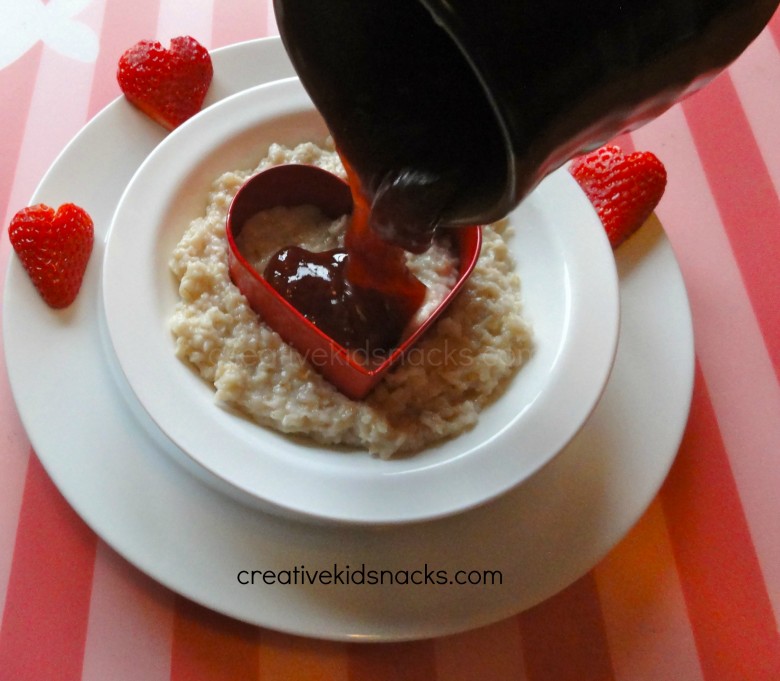 Place several tablespoons of berry preserves into a microwavable container – preferably one from which you can pour later!  Microwave for 30 seconds.
Next, use a small heart shaped cookie cutter to help you make your heart.  Press the cookie cutter slightly into the oatmeal, then pour in your warm preserves, filling the shape.
Step 3: Remove cookie cutter and serve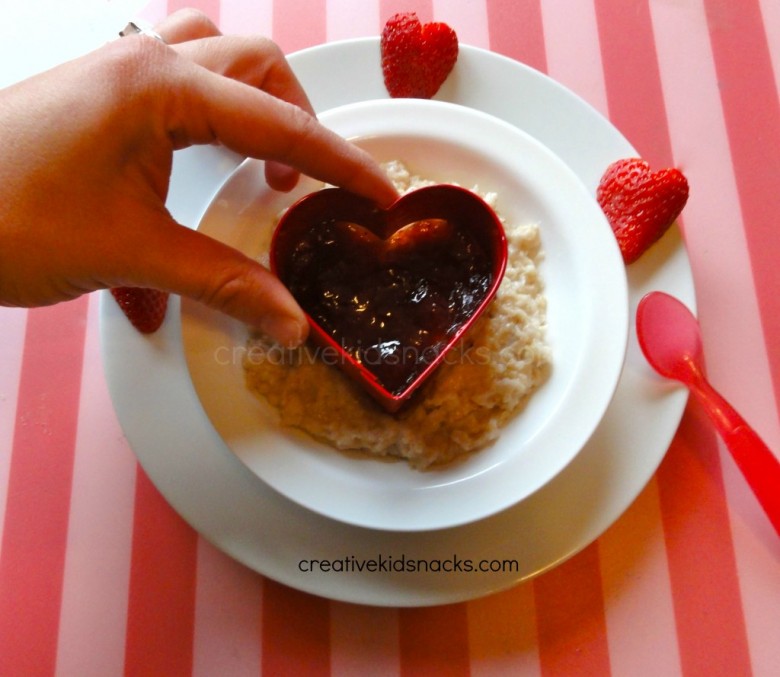 Carefully pull your cookie cutter straight up from the oatmeal – leaving your beautiful heart-shaped jam in the center.
Congratulations!  You have now created a Valentines day breakfast full of flavor that the kids will love!
Take a look at our other Valetine's Day Snacks
Guess How Much I Love You? Snack
Valentines Day Apples
P.S. – Also check out Super Healthy Kids' Valentines Day Oatmeal for another great idea!
(Sharing HERE)