Guess How Much I Love You by Sam McBratney is one of my girls' favorite books.  With a simple message about the great measure of the father and son bunny's love for one another, it is a perfect Valentines Day read.  The story ends with the father bunny saying to the baby bunny, "I love you to the moon and back".
Take a few minutes and read the story while snuggling with your child, then make this lunch.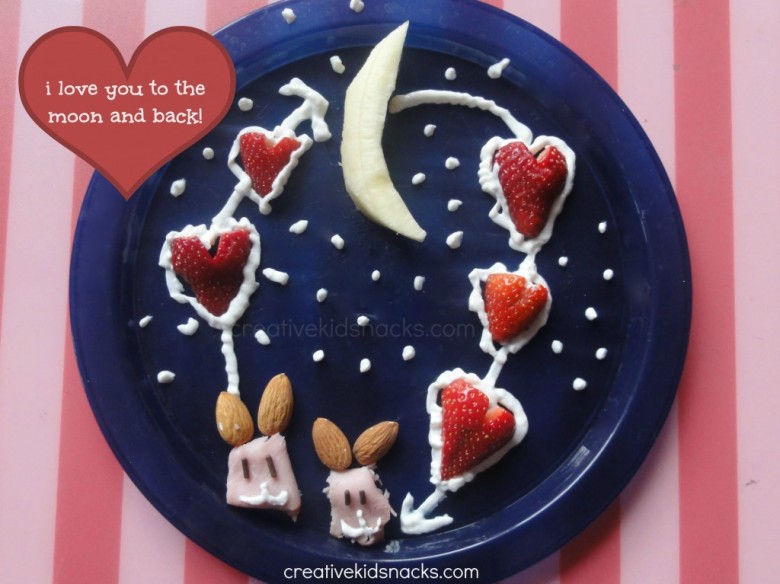 To make the rabbits, I used some turkey folded up into small squares for their faces.  I added ears using raw almonds, and used chocolate sprinkles (I know, I was lazy) for the eyes.
Next, I sliced several strawberries in half and cut a small "v" out of the center to look like a heart.  I laid them on the plate to look like they were ascending and descending from the moon.
I sliced a banana into a small crescent shape to use for the moon, and finally used some greek yogurt to create the stars, the arrow going to the moon and back, and the bottom portion of the bunnies' faces.
Below is the super easy technique I used.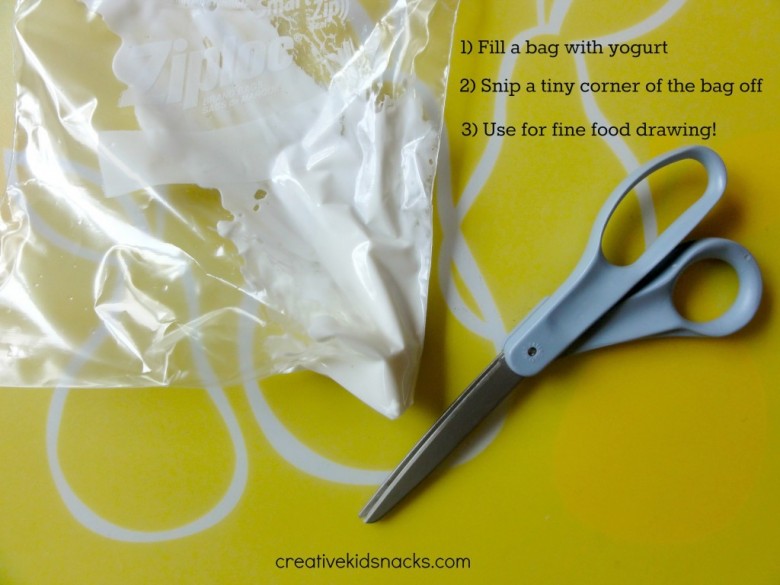 I love using yogurt, especially Greek yogurt, for decorating a plate and creating a great design that would be hard to do using just food.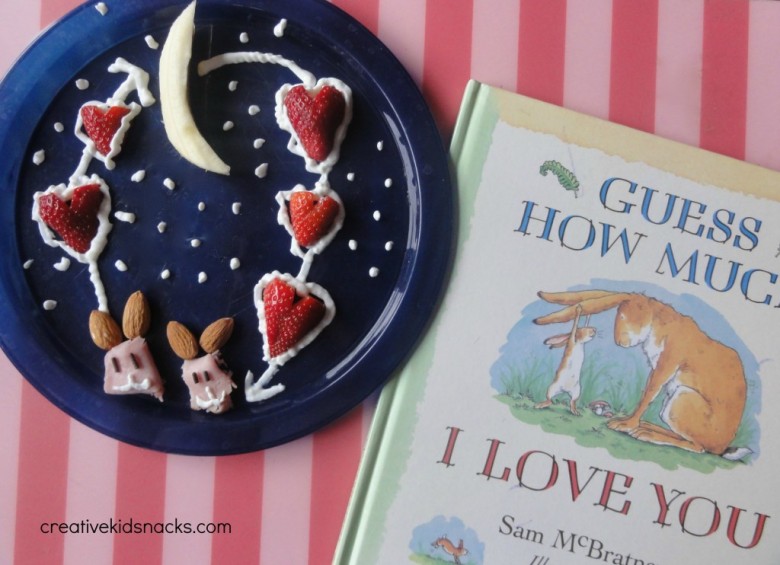 Of course, you can make this same snack out of anything you wish!  If you have a bunny shaped cookie cutter, you could easily make the two rabbits out of a sandwich.  You could also make the arrows using thin strips of banana if you don't want to use the yogurt.  The moon could be made out of pineapple, cheese, or a yellow pepper.
Use your imagination!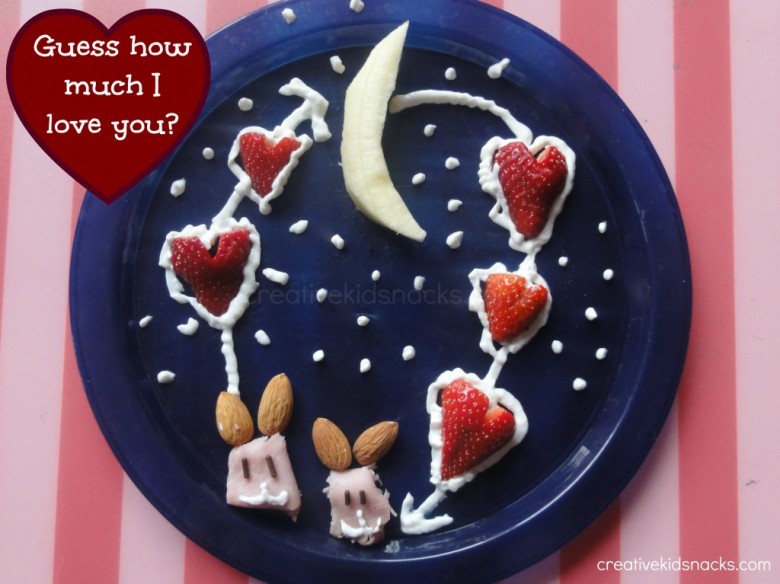 Check out our other Valentines Day and Love inspired snacks!  You'll LOVE them . . .  I promise!
Valentines Day Apples
I love you breakfast
(Sharing HERE)