Valentines Day is almost here!  How about a sweet little breakfast for your Valentine?  Make these easy Valentines Day Pancakes!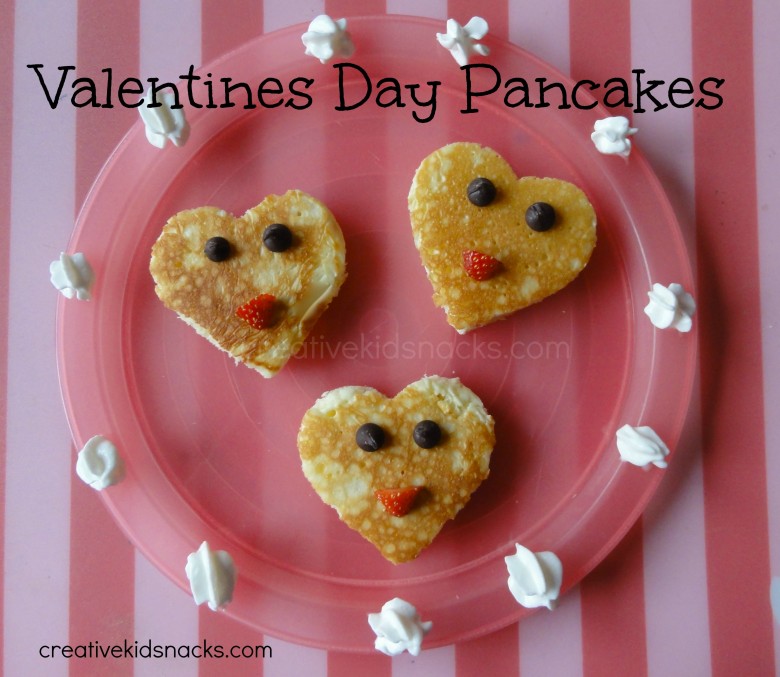 To create this little plate, simply prepare two medium or one large pancake on your skillet.  Next, take your heart shaped cookie cutter and cut out as many little hearts as desired.
Next, give the hearts a little personality, which is what we do on Creative Kid Snacks!  I used chocolate chips for their eyes, and a small slice of a strawberry for their mouths.  How sweet!
As a finishing touch, I added little whipped cream polka dots around the plate for a little something special for my little Valentines.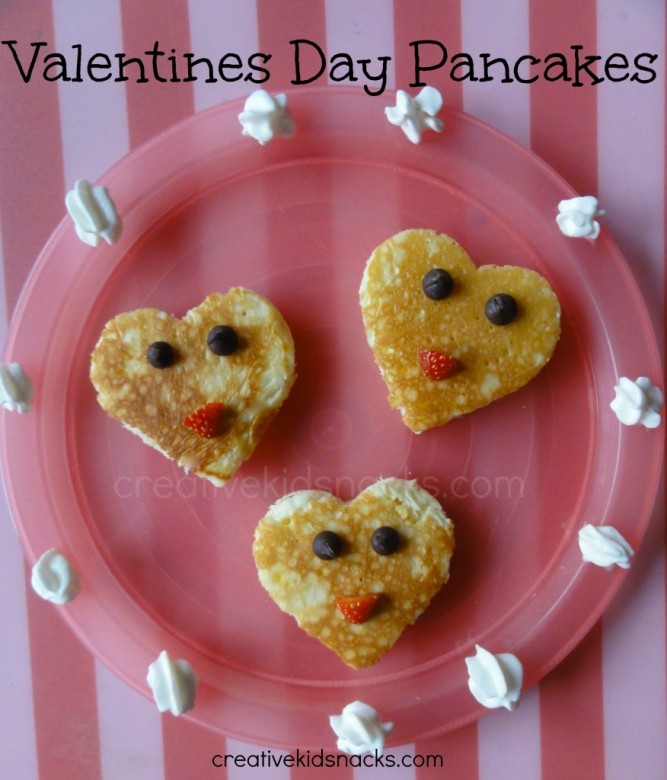 Enjoy!  (Sharing HERE)
Check out our other Valentines Day Food.
Guess How Much I Love You? Snack
Valentines Day Apples
I love you yogurt breakfast