Who doesn't love peanut butter?  A peanut butter porcupine is even better!  Make this snack for your peanut butter-loving child and he will be delighted to dip every part of the snack into the yummy peanut butter.
My girls love to make snacks that reflect nature.  Things that they see around them every day.  Some examples of our nature snacks include Solar System, Flower Garden, Dragon Fly, and others found here.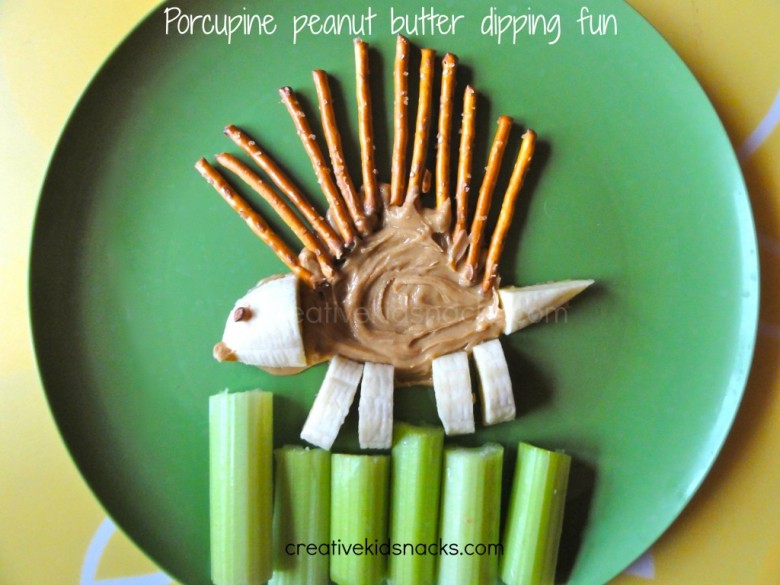 This guy is super easy to make and the kids love dipping everything in the peanut butter.
First, spread a tablespoon or two of peanut butter in the center of the plate.
Next, give him some spikes using mini pretzel sticks.
Cut several slices of banana into circles and slice two of those circles in half to lay flat on the plate.  Now place a head and a tail on each end of his body.  Add a tiny dollop of peanut butter for his nose, and break off a small end of a pretzel stick to stick into the banana for his eye.
Finally, add some celery as the grass he's playing in, and you are done!
When I made this snack for my girls, They loved dipping everything in the peanut butter to eat.  This snack is definitely a winner!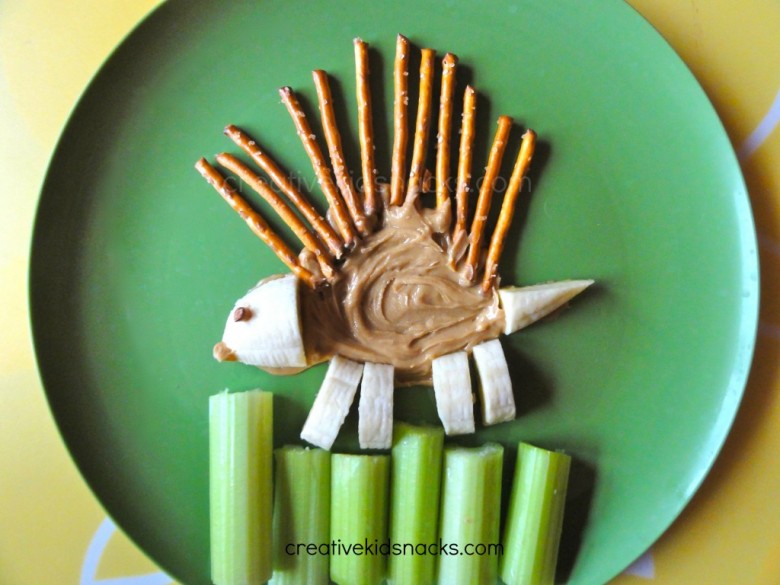 Make sure to check out our other nature and everyday scenes snacks!
(I'll be sharing this HERE)
Did you enjoy today's snack?  Learn more about this blog here.