Valentine's Day can be such a fun day for the kids.  Why not make it even more special by showing your love to them with a creative snack or meal?  Following is some of my favorite Valentine's Day food that you can serve all day.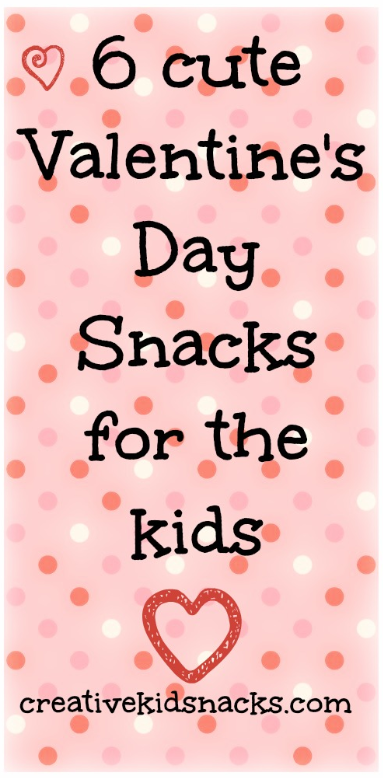 Breakfast
Heart Warming Oatmeal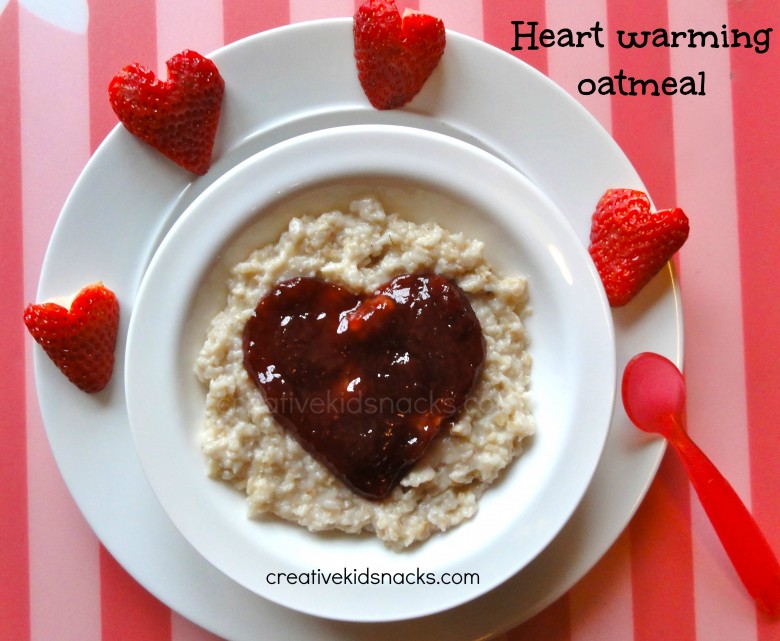 This is a fun and tasty way to start off the day.  Ever since I made this the first time, it has become a staple in our house!  Click here to see how we made it.
Valentine's Day Pancakes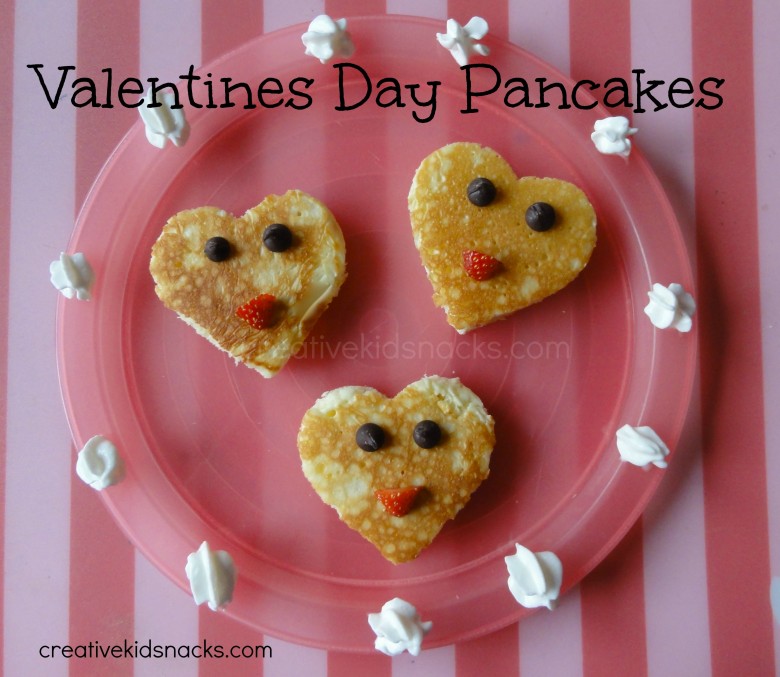 If your child is a pancake lover, then give them a memorable pancake breakfast using heart shaped cookie cutters to make everyone in your family.  See how this breakfast was made here.
Lunch
The Giving Tree
Valentine's Day is the perfect day to talk about real love and the ways people show it to one another.  Read The Giving Tree by Shel Silverstein and make this adorable lunch to go with it.  See how we made it along with some questions to get your kids talking about love here.
I Love You to the Moon and Back
Here is another book-inspired lunch.  Check out our post about the message of the story and how to make the snack that goes with it here.
Snacks
I Love You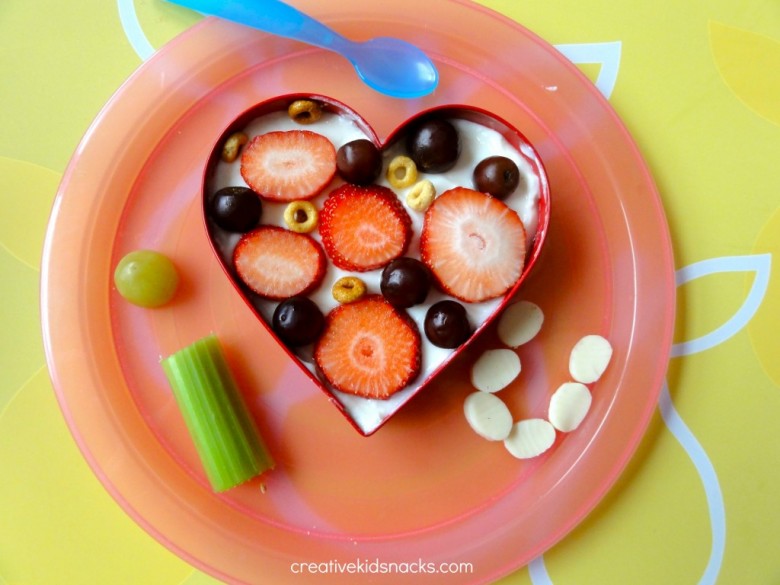 Although I'm categorizing it as a snack, this dish is filling enough to be a lunch for some kids.  With refreshing strawberries, grapes, celery, and calcium rich cheese and yogurt, this dish says I love you in more than one way.  See how to make it here.
Valentine's Day Apples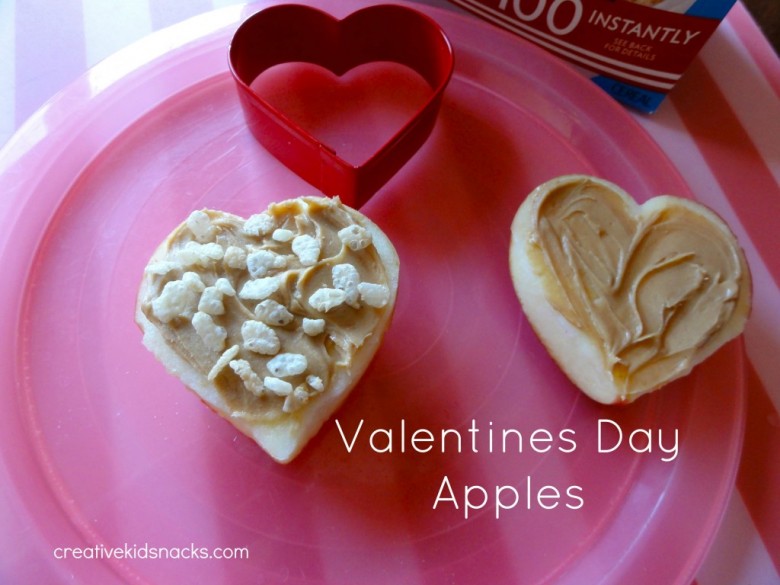 A super fun snack the kids will go nuts over is this simple apple snack.  Use a cookie cutter to slice apples into heart shapes, add some peanut butter and some crunchy cereal – and the kids won't be able to contain their love for you!  See all the details about this snack here.
We hope you have a great Valentine's Day!