A friend asked for some creative food ideas to serve at her kids' space themed birthday party.  It's actually a NASA themed party, which is very cool for a theme.  Here are some of the best healthy foods to serve at a space themed kids birthday party.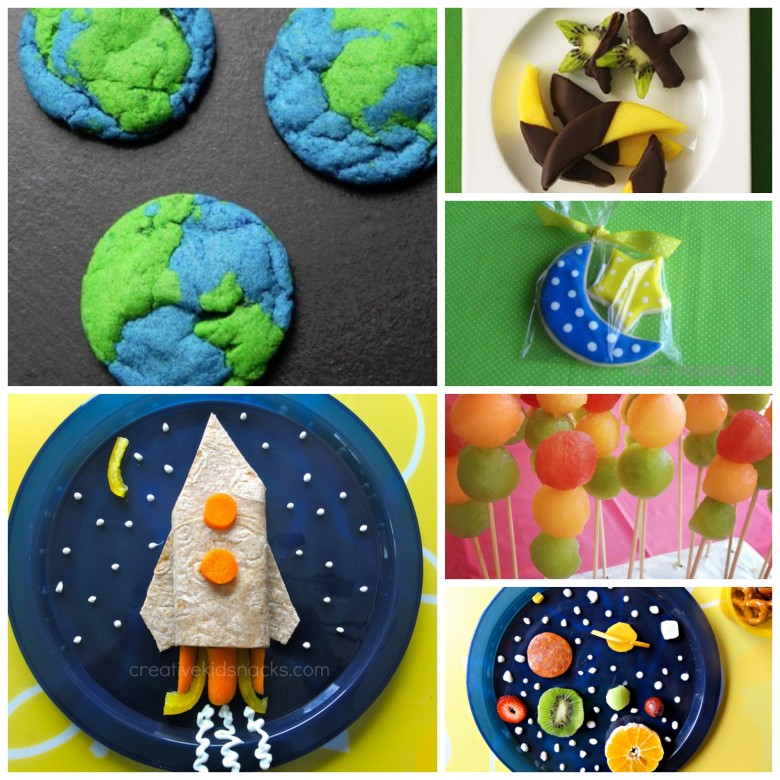 Rocket Wraps
(Via Creative Kid Snacks)
Serve turkey and cheese wraps for a main course.  This individual plate can be created by following the recipe here.
Alternatively, you can arrange wraps onto a larger platter as shown in the photo below.  You can make as many rockets out of two wraps as desired, and omit the cottage cheese smoke trail and stars.
 (Via Creative Kid Snacks for Build-a-menu)
Fruit Stars and Moon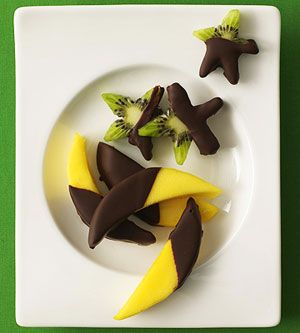 I love this idea.  Serve Mango Moons and Kiwi stars dipped in chocolate!  Who can resist?
Planet Kabobs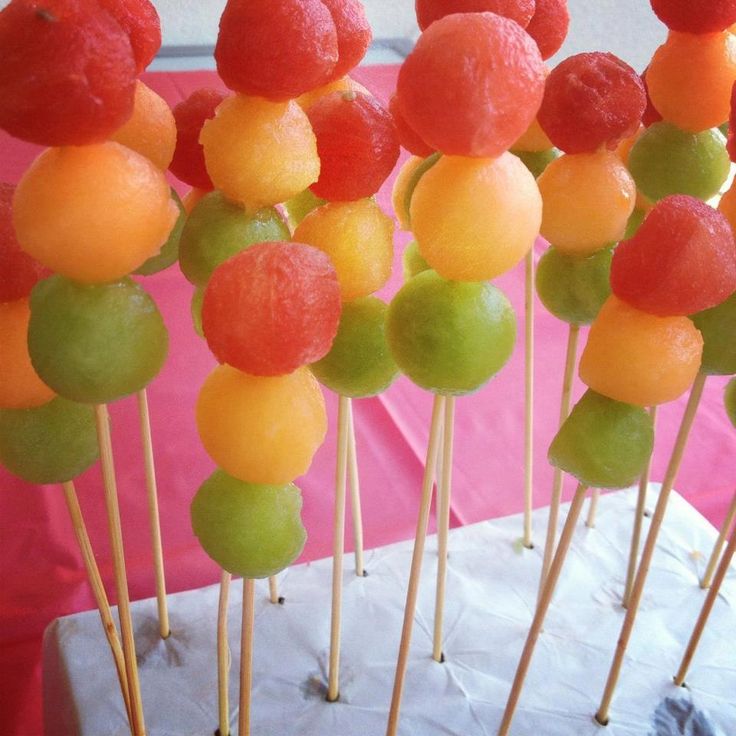 Scoop Melon into balls and add to skewers.  Place in a foam holder and label "Planet Kabobs".  In addition to melon, you can use red or green grapes, as they are also a great round shape.
Earth Cookies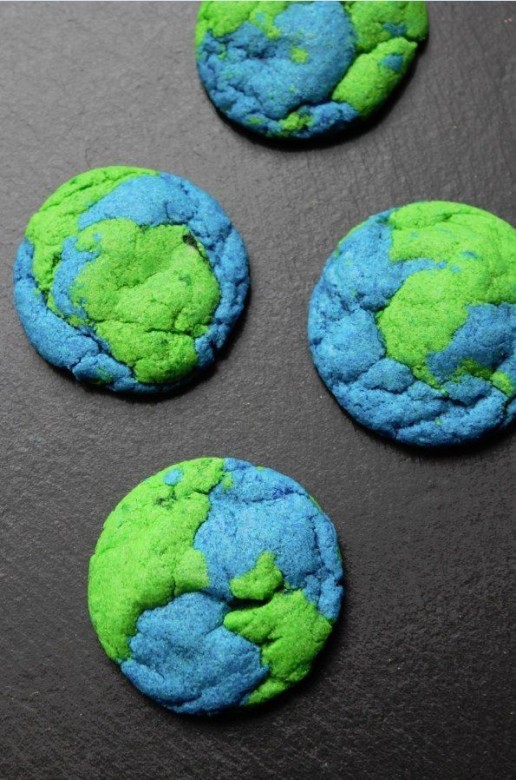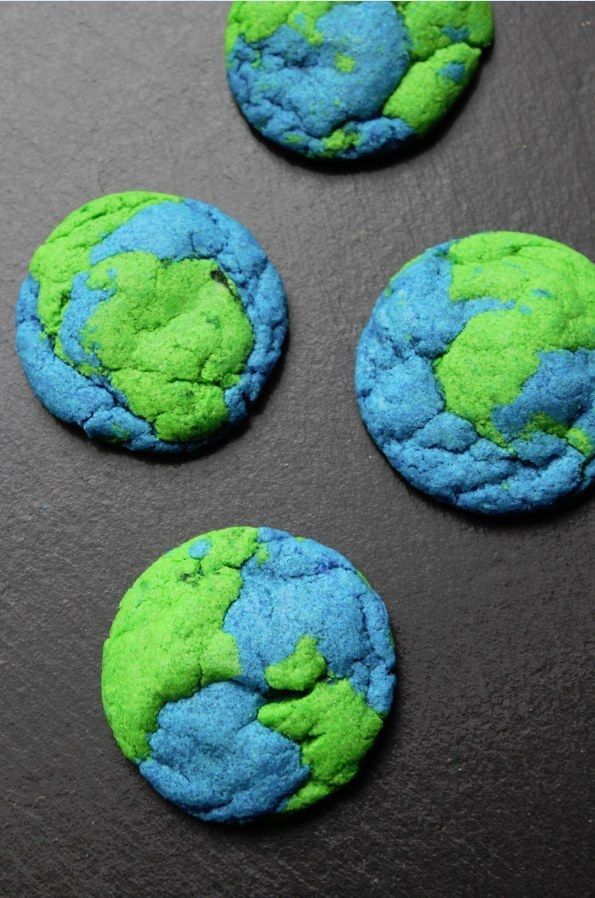 Nasa is famous for its amazing photography of planets and stars in our galaxy, so make these earth cookies and display on a black plate or platter for a great addition to your party menu.
Food Craft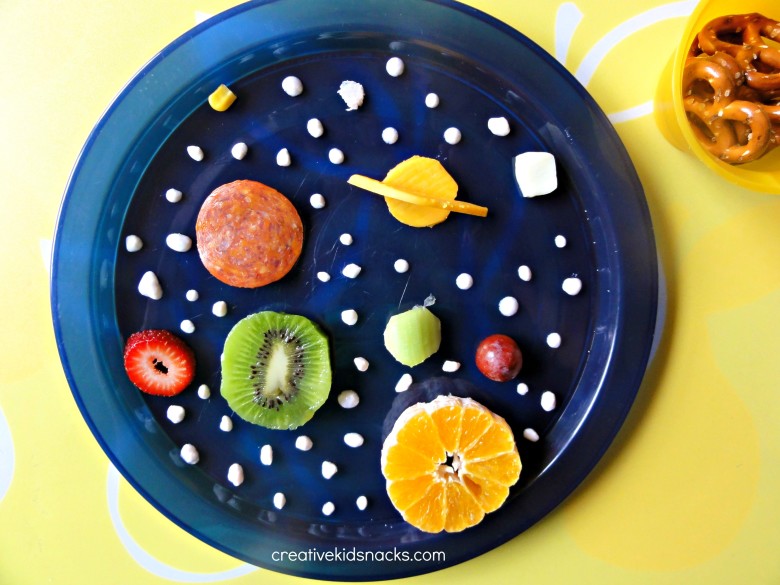 Have the kids create their own Solar System with finger foods!  Teach them the names of each planet as they arrange them on their plates and then allow them to add their own stars!  Solar System Snack directions here.
Party Favors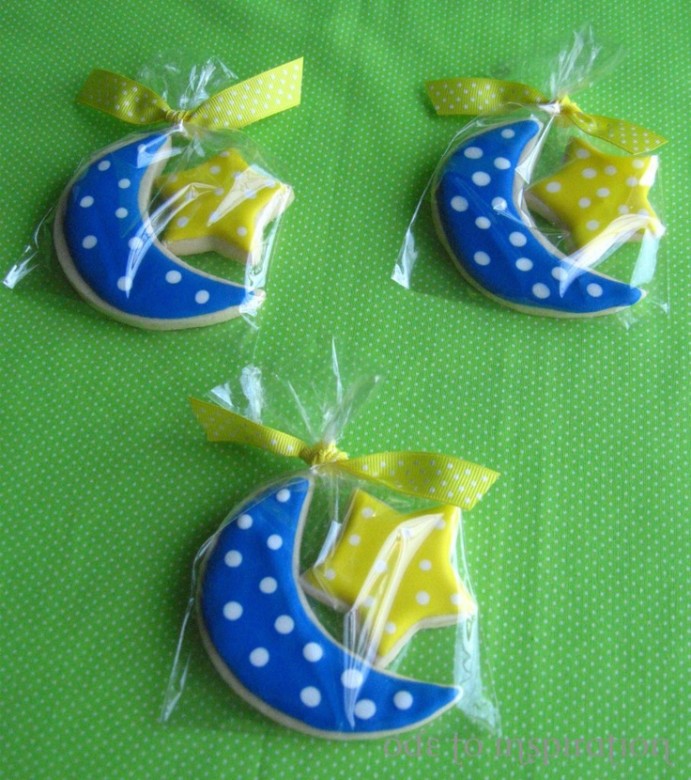 Send the kids home with a bag of sugar cookies shaped like a star and a moon.  Be sure to use the right kind of icing, as typical buttercream may stick to the clear baggie!
Hosting a themed birthday and looking for healthy and creative menu ideas?  Leave a comment on today's post or on our Facebook wall and let us help you plan a delicious and healthy menu!  Be sure to let us know at least 3 weeks before the party to give us time to prepare a post just for you!
Follow my Pinterest board on Kids Party Themes and Ideas