Does your child watch Thomas the Train?  Have you gone on a train ride for a fun family adventure recently?  We love to ride the train just to go a few towns over, as a fun way to get to a relatively nearby destination.  This past Christmas, we rode the train from our local station 3 stops down to go see a fabulous lights display in a nearby town.  We had a blast!
Let's make a choo-choo train for lunch today!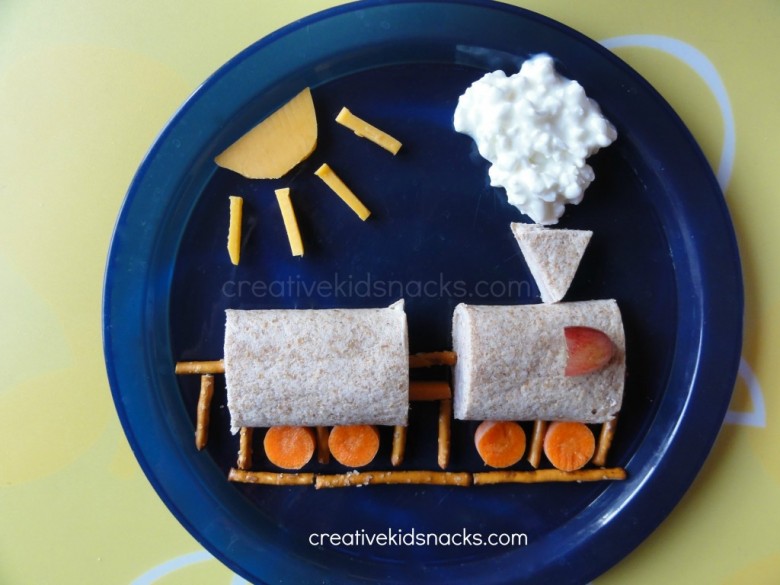 I have been loving using wraps lately as an alternative to sliced bread.  I can cut it into neat, fun shapes and the girls love the texture.  We like these: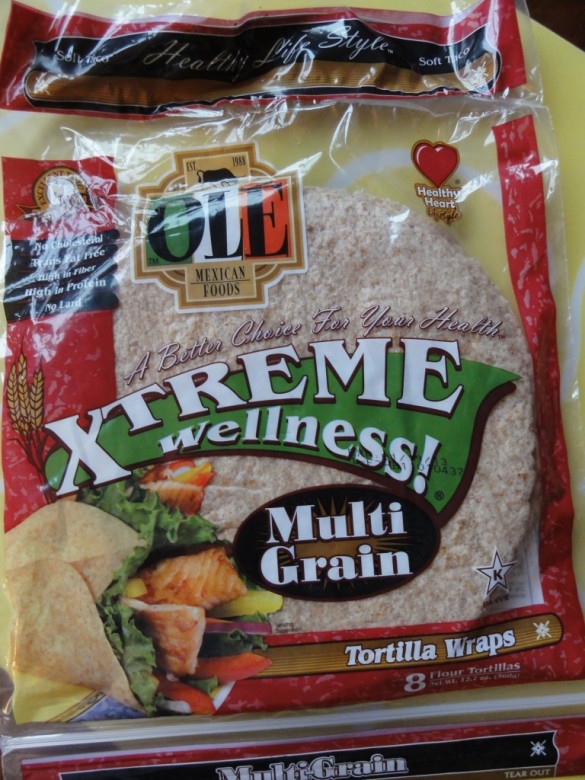 These particular wraps contain more protein and fiber than many of the other brands available at my local grocery store.  I'll take any protein boost I can get out of a typically protein-lacking item like bread (or in this case tortilla wraps).
To make the train
First, I made a wrap using fresh turkey breast and some mayonnaise.  I recently learned of an awesome home-made mayo recipe that I will try and implement in an upcoming snack and share here!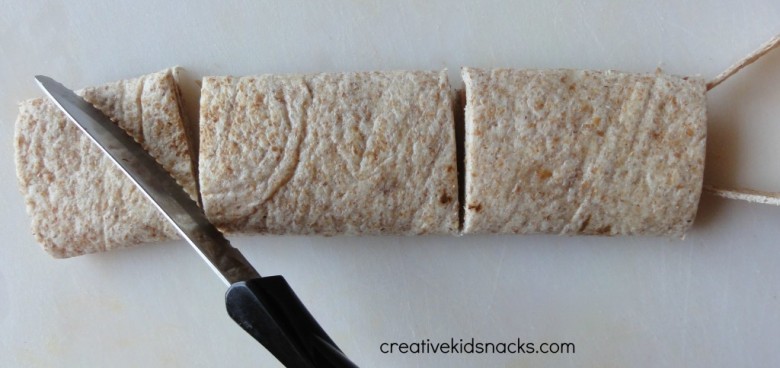 Once the wrap is made, I sliced in into two rectangular sections, then sliced a triangle out of the remaining portion.  This triangle will be the top of the top of the train.
Arrange the train on the plate as shown below, then add some wheels.  I used sliced baby carrots.  For the front window, I sliced a grape in half and then slice one rounded edge off to look more like a window.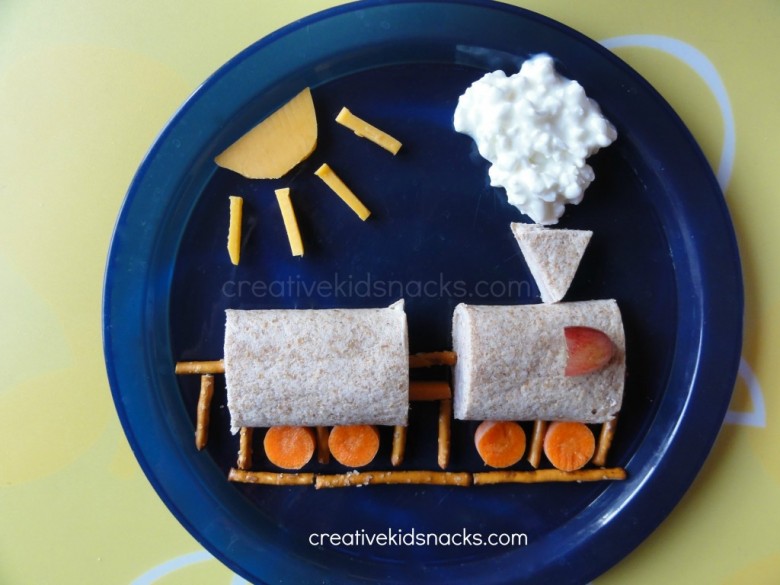 I spooned a bit of cottage cheese to look like steam coming from our little steam engine.
To complete the look, add some pretzel sticks below the train to look like tracks.  A happy sun in the sky creates a happy choo-choo train.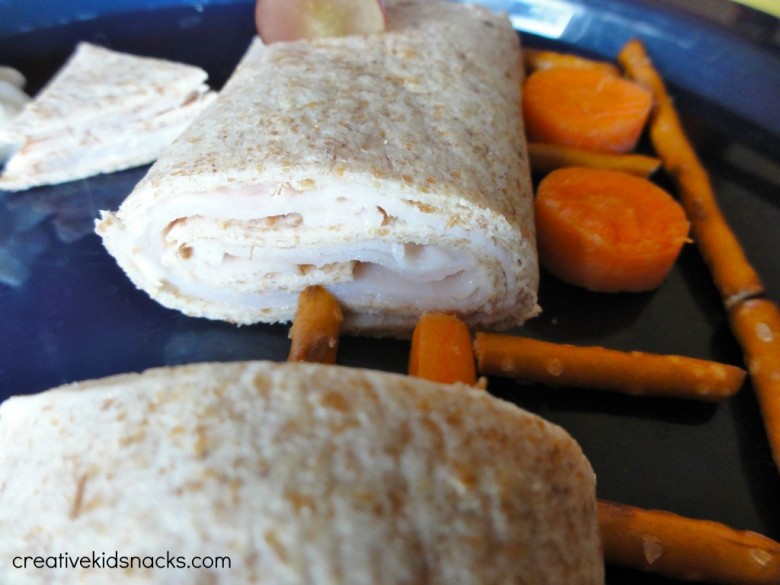 Look how yummy this lunch looks for the kids!  It's an adorable lunch that the kids will love to eat!
(I'll be sharing this HERE)
If you liked this lunch, check out the other lunches that reflect everyday scenes: Helicopter, Kite, Solar System, Hot-air balloon, Stoplight, and House