Celebrate winter, snow, a snow day off school, or just make breakfast fun with snowflake pancakes!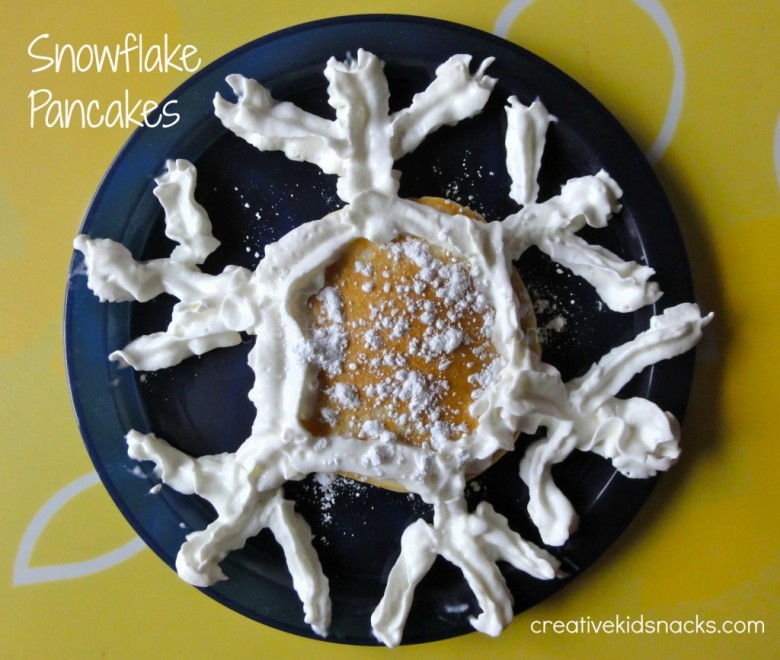 Snowflake pancakes are so easy to create.
Prepare your pancakes, and place one onto the center of a plate.
Next, use an aerosol whipped cream container to "draw" a simple snowflake design as shown above.  Make a hexagon around the border of the pancake, and add a three pointed branch coming out of each of the six points.
For a finishing, snowy touch, sprinkle some powdered sugar in the middle.
Serve snowflake pancakes alongside some fresh raspberries or strawberries and a small serving of scrambled eggs for a delightful snow day breakfast the kids will love!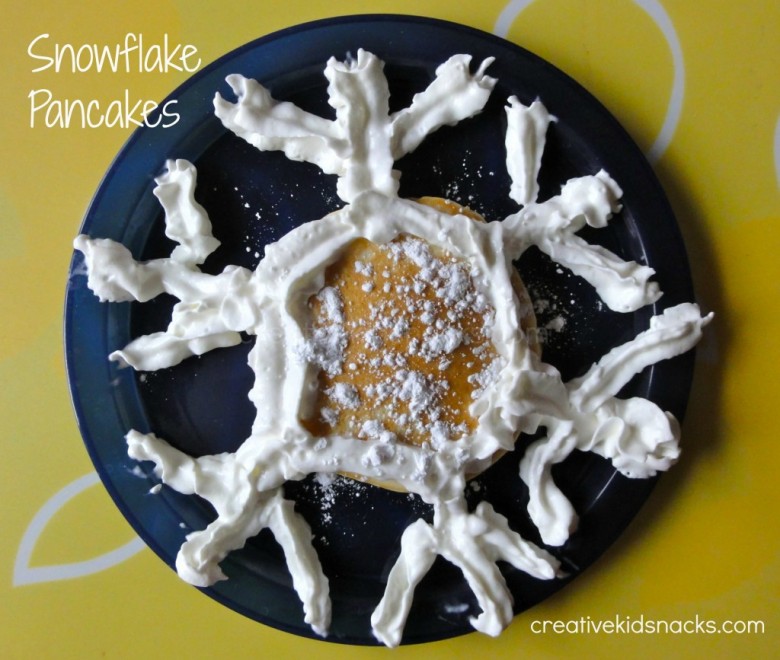 What to do with the rest of the day?
Take a look at some awesome snow day activities to do with your child after breakfast is over!  These links are from some of my favorite parenting and education blogs!
Awesome Snow Day Activities
CLICK on the photo to view the activity instructions
And also check out these other awesome ideas:
Snowman Stories and Crafts Collection – Growing Book by Book
Super fun Snowball Games – Thinking IQ Blog
Glitter Snowflakes – Mess for Less
Study Snowflake shapes – Play DrMom
Rainbow Snowflakes – Reading Confetti
3-D Cotton Ball Snowmen – Crystal's Tiny Treasures
Marshmallow Snow Craft – Hands on: As We Grow
Make Borax Snow Crystals – Kid's Activities Blog
Hope you enjoy all of these wonderful activities for a snow day!
Before you go, make sure you check out other Creative Kid Snacks involving snow!
Cottage Cheese Snowman
Downhill Skier
Snowman Milk Chugs
Snowman Party Poppers
Snowman Popcorn Cups
 (Sharing HERE)