I have a recipe for the most healthy cupcake you will ever eat!  I am working on some ideas for our Facebook friend Amber's upcoming cupcake party, and today I'm showing you how to make a super healthy cupcake!
By the way, we also put together some cute, healthy ideas for her other child's Teenage Mutant Ninja Turtle Party.  Check them out!

Aren't they cute?  Not as sweet as a regular cupcake, but you certainly can feel much better about munching on these during a cupcake party!
Our veggie cupcakes are made out of two ingredients: cucumber and hummus.
Prepare the "cupcake wrappers"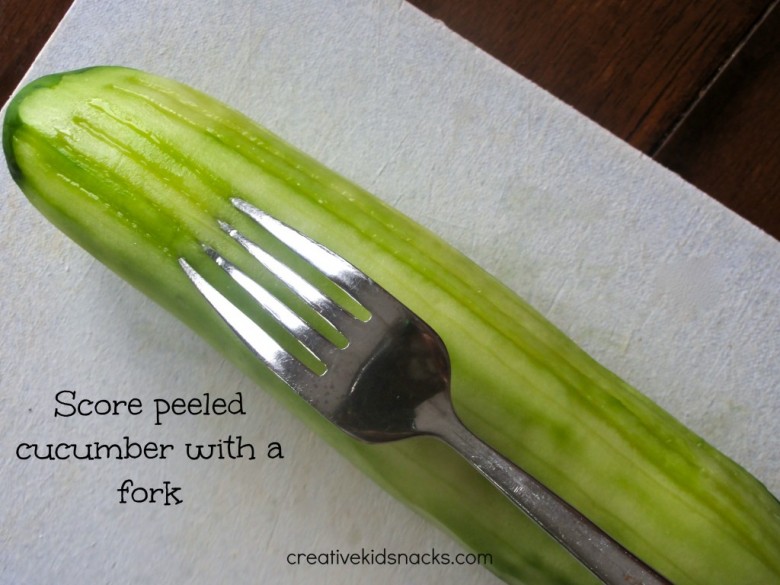 Peel a cucumber, then take a fork and, while firmly pressing down, pull the fork from one end of the cucumber to the other.  This will create little grooves that will look like little cupcake wrappers!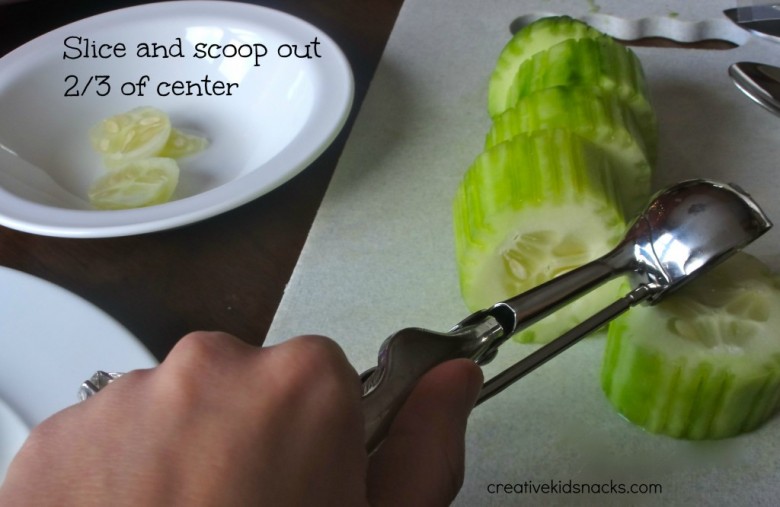 Slice your scored cucumber into approximately 3/4 inch thick sections.  You want the cucumbers to be thick enough to hold your hummus, but thin enough to take a bite from.
Once you have cut your cucumber into sections, take a melon baller and scoop approximately 2/3 of the middle out of the cucumber.
Icing your cucpcakes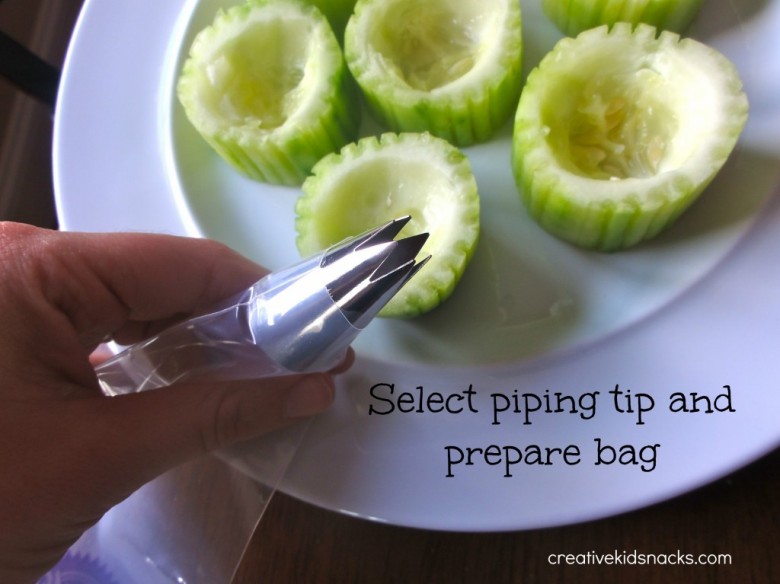 I used a star shaped tip with a large opening.  This will create a beautiful, fluffy frosting look on your finished product.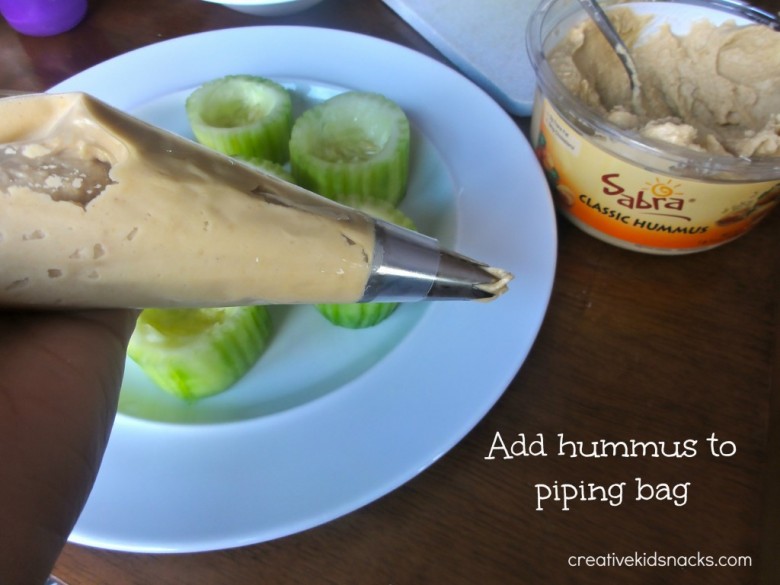 Fill your piping bag with hummus.  I used classic hummus but there are lots of yummy flavors you could use such as pine nut, roasted garlic, basil pesto, or roasted red pepper.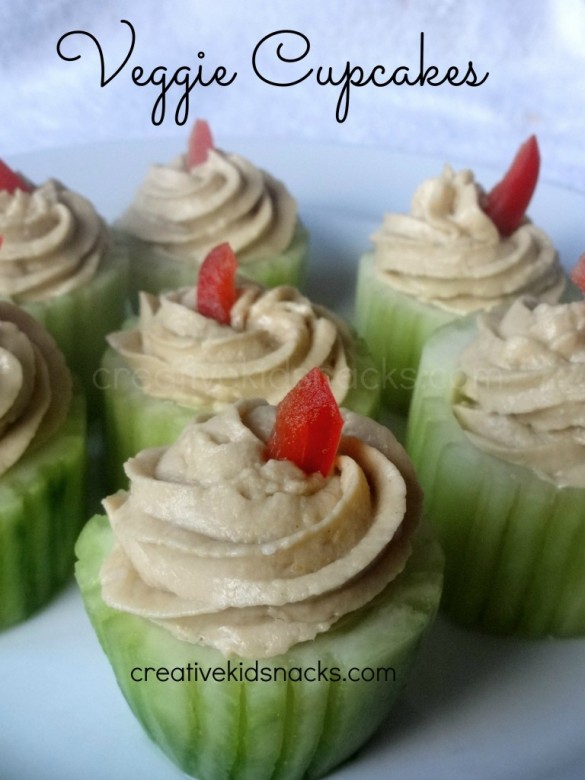 Starting in the center, pipe a large dollop of hummus and then swirl your piping bag around until you are happy with the look of your little cupcakes.
For a finishing touch, I added a sliver of red pepper in the center.  See how pretty they turned out?
If you have a theme for your child's upcoming birthday party and you want to pick our brains here at Creative Kid Snacks, simply post a message for us on our Facebook Wall telling us your theme and the date of the party, and we will come up with at least 3 healthy options to put out at your party to go along with your theme!  Make sure you've "liked" us too so that you can be sure to see your special post!